I'm sharing a few notes on Salesforce Connections 2023 as I return to NYC. The weather was beautiful in Chi-town, starkly contrasting the apocalyptic sepia-toned images Lydia was sending me from NYC. Yikes! I'm glad I bought those air filters!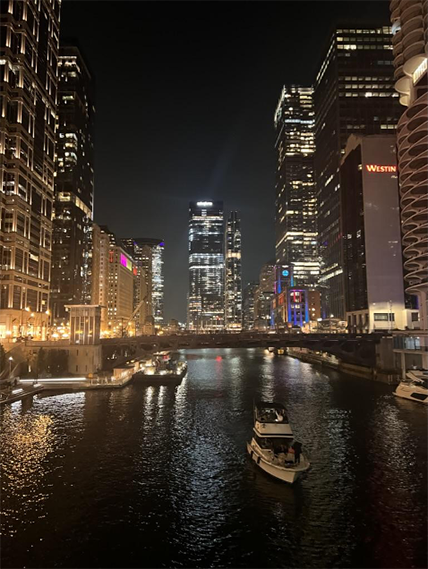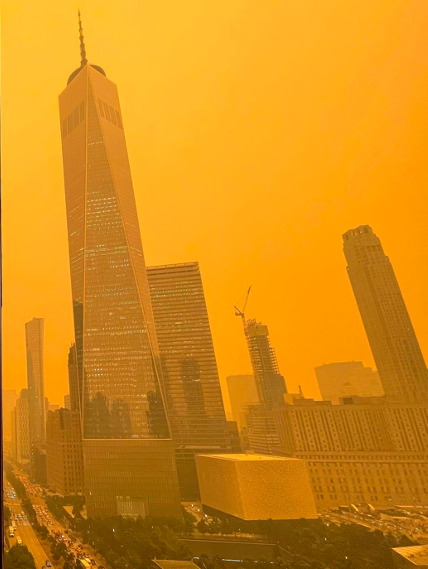 As always, the event drew marketing leaders from around the world, and there were a seemingly endless array of affiliated partner events. I enjoyed my evening with List Engage friends and family at the Chicago Firehouse Restaurant. It's a beautiful event space, and I met many wonderful people. They also had a particularly delicious "Data Detox" mocktail — I'm on a bit of a health kick. Thank you, Altaf!
The keynotes featured rapidly evolving capabilities for Marketing Cloud, Data Cloud, and Commerce Cloud. There was a truckload of significant announcements. I was particularly interested in the Big Query and Vertex AI integrations and the integration with Account Engagement (i.e., Pardot). These critical integrations close significant feature gaps and open up Data Cloud as an option for a much wider audience. We also saw new notable clients like General Mills adopting the platform along with Formula 1, which indicates a maturation of the technology and client base from last year. And it was nice to finally forget about the "CDP" and "Genie" monikers and just call it "Data Cloud"–I can get behind that!
So, what was announced, and what does it mean? Here are my thoughts on some of the Marketing Cloud and Data Cloud keynote highlights.
Connecting with Customers
Ultimately, it is all about understanding the customer and more easily delivering personalized experiences that matter to the customer. This time General Mills was the reference client, which allowed several new use cases for Data Cloud to be explored.
Like most CPG companies, General Mills sells to retail stores that ultimately sell to the end customer, so connecting with the end customer is always a challenge. Enter Box Tops for Education–a brilliant and long-running campaign–that provides schools with needed supplies by collecting proof of purchase "box tops" from cereal boxes. Further, the Box Tops App allows customers to easily record their box tops and earn credits for their school. The result is that General Mills gets exceptional customer data and does good work in the process through school grants.
Building a Unified Customer Profile
This customer and purchase data from the App flow into Data Cloud, where General Mills can build a unified customer profile that enables more personalized interactions.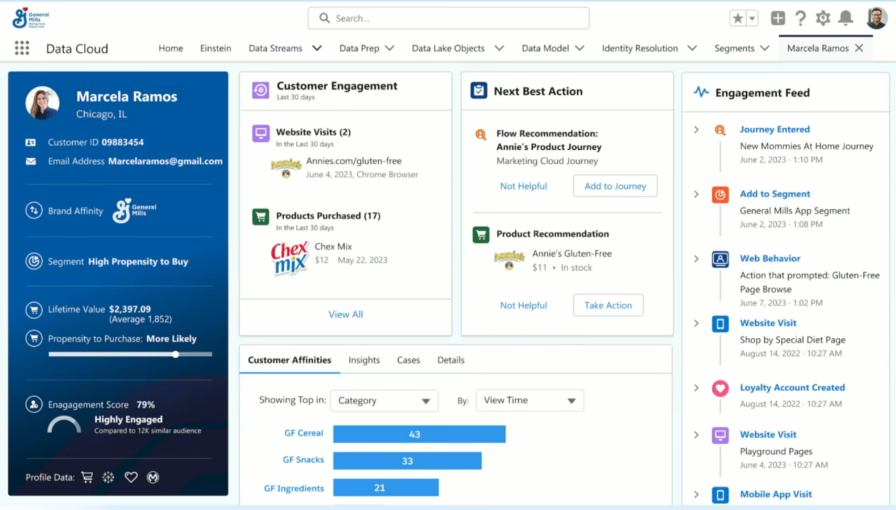 Let's explore some of the technical announcements and data integrations that ultimately allow the creation of this "Golden" customer record.
Integrations with Big Query and Vertex AI
Firstly, Salesforce announced a partnership with Google to enable zero-copy federated data sharing with Big Query and a "bring your own model" integration with Google's Vertex AI. I believe it was also mentioned that General Mills uses GCP, so this will be a direct benefit. The integrations are conceptually similar to the previously announced integrations with Snowflake and Sagemaker being finalized this year. Data Cloud's core value proposition is integrating data from Salesforce's engagement platforms with an organization's data warehouse to enable personalized customer interactions. So, Data Cloud must integrate with all the major cloud data platforms (e.g., AWS, GCP, Azure, Snowflake, Databricks, etc.).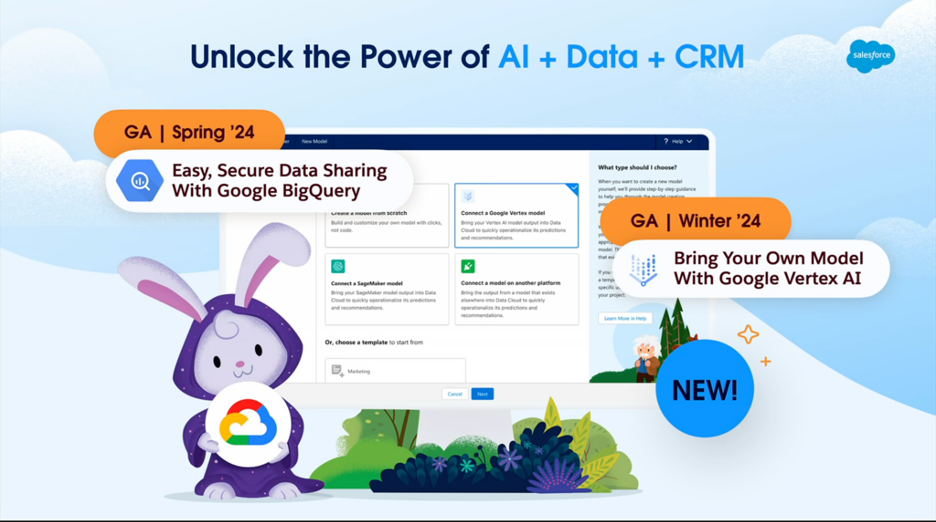 A Better Segmentation Workflow
The AI capabilities to build segments from voice commands were highlighted prominently. Still, the more exciting thing for me was the integration of lookalike and predictive models in the segmentation and audience-building workflow. Both are examples of integrating AI and machine learning into the marketers' workflow, but the ability to generate a segment from spoken words seems superfluous. Most marketers working in Data Cloud will be experts on their customer segments, and they will want fine-grained control of each segment. It looks acceptable to provide a basic template, but beyond that, the value of generative AI in this context is not clear. On the other hand, the ability to easily generate and add segments of customers likely to buy and/or individuals who look like my best customers to an audience as part of a streamlined audience creation workflow is enormous.
I'm looking forward to trying out these capabilities!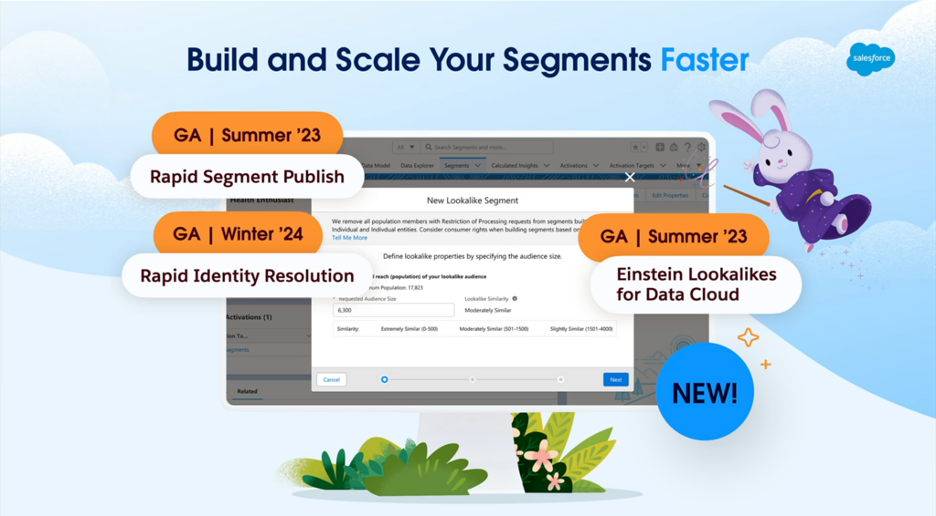 Lookalikes Audiences and Faster Identity Resolution/Segment Publishing
Einstein lookalikes are interesting because marketers often have to jump between systems and import/export data to generate lookalikes in each individual ad platform, so being able to perform this task as part of a single workflow that can target multiple channels should be much more efficient. It will save a lot of time and ensure that base and lookalike segments are managed consistently across channels. The demo showed that Facebook, Amazon, and Google are the initial partners and target activation channels.
Regarding faster Identity resolution and segment publishing, I have yet to hear details on the speed increase we can expect, but faster is always better! I believe the initial guidance was that publishing segments could take up to twelve hours. I haven't run into this upper limit, but things should speed up quite a bit.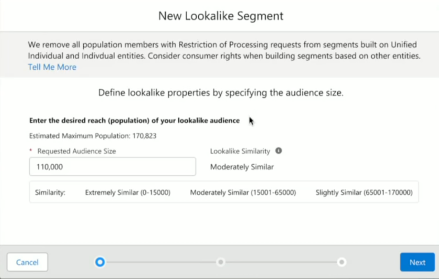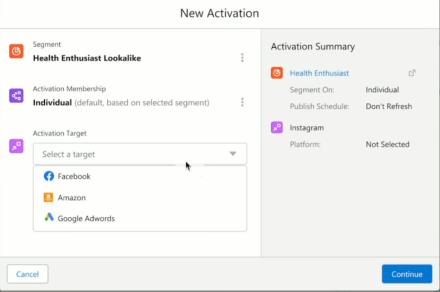 Creating Predictive Models with Einstein, Sagemaker, and Vertex AI
Adding the Vertex AI integration to existing integration with SageMaker and Einstein's model-building capabilities will give Data Cloud more complete capabilities for managing predictive models and integrating them into the marketer's workflow. The key here will be the ease with which models from other systems can be incorporated.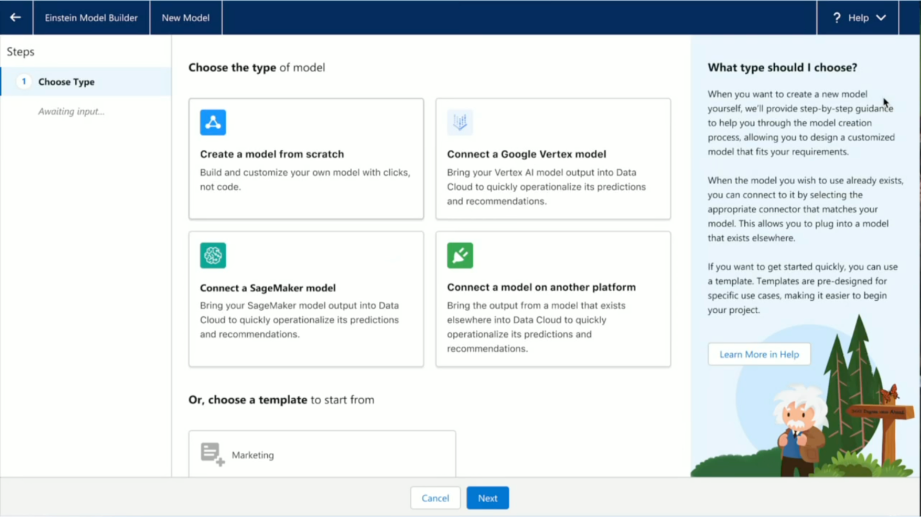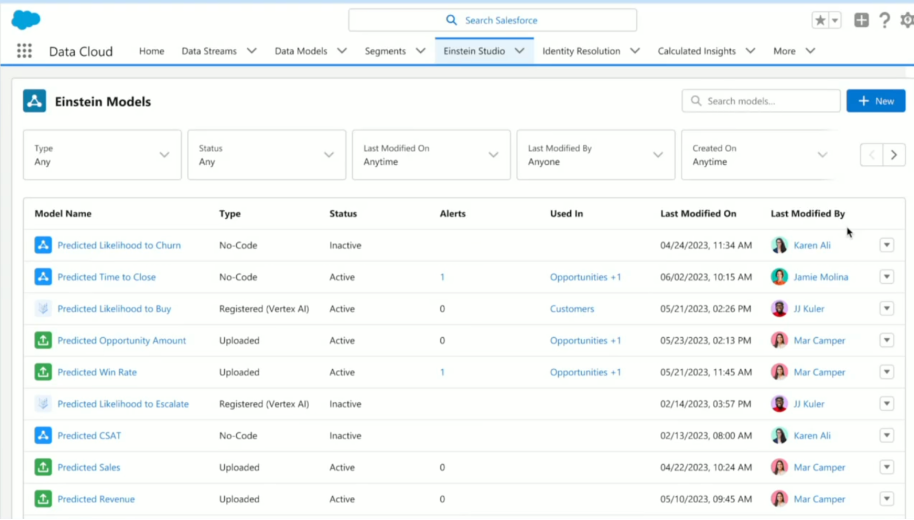 Data Spaces and Access Control
General Mills is an excellent example of a company that manages many brands and needs to maintain different access controls and permissions for the data associated with each brand. The new Data Spaces function in Data Cloud addresses this challenge with a new approach to data access management completely different from the permissions we see in the Sales, Service, and Marketing Clouds. Ultimately, we will likely see this more streamlined approach to data access adopted by other Customer 360 applications.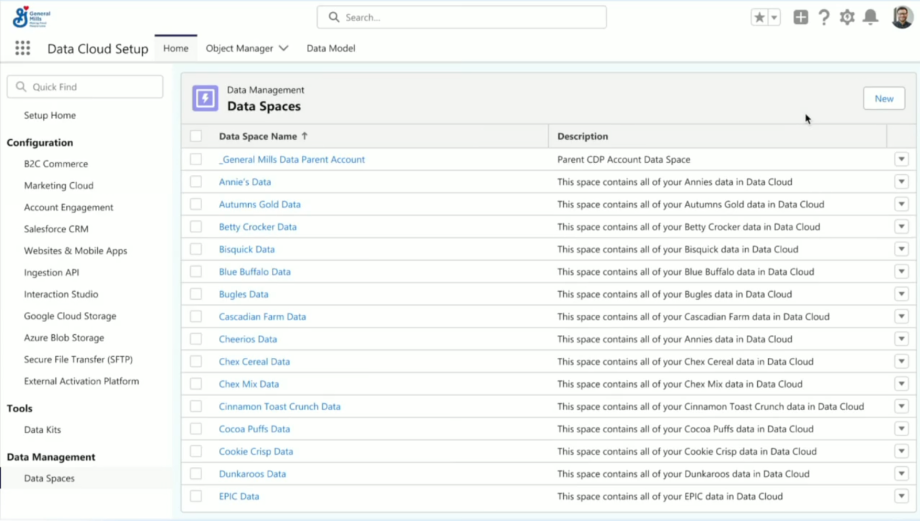 Enabling B2B and B2B2C Marketing
Continuing with the Box Tops story, but from a B2B perspective, General Mills also works with health educators and administrators who teach about healthy diets and/or administer the Box Tops programs. A B2B process is required to manage engagement with these individuals, and Account Engagement (formerly Pardot) is a natural fit for this. Thankfully–and probably at General Mills' request–Salesforce has introduced an integration between Account Engagement and Data Cloud that is GA now.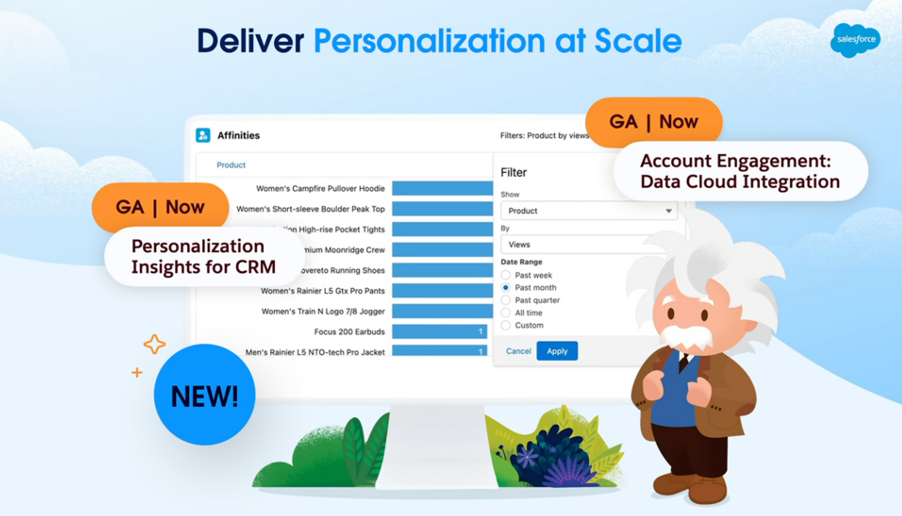 Since many of Salesforce's customers are B2B or B2B2C companies, I was glad to see this 800-pound Gorilla finally addressed! It will also be beneficial if Data Cloud can enable the extraction and management of Account Engagement data (e.g., actions, clickstreams, etc.), as I've historically found this data difficult to access. Longer-term, we should start seeing the Data Cloud act as the bridge between Account Engagement and Marketing Cloud, which have not historically been integrated. I predict that Marketing Cloud capabilities will eventually be integrated into the core Salesforce Lightning experience, with Data Cloud acting as the backend data system. Given all the competition, Salesforce must bring this integration to market sooner rather than later.
Conclusion
There were many other announcements that I would need more time to get into. My takeaways from Chicago are that Salesforce is making significant progress connecting additional core data platforms to its Data Cloud, which will ultimately determine success. It sounds like it will still be 6 months to a year before the integrations with GCP are generally available to customers. Still, it shows a positive direction and is especially important as Google controls much of the marketing universe. While the generative AI use cases were interesting, integrating predictive modeling capabilities and ad platforms into the audience-building and activation workflow will be the most impactful for marketing professionals.
I look forward to seeing you next year in Chicago!